The job of a CEO is difficult yet important. Though it is rewarding and fulfilling, it never comes easy. As a tech CEO, I have a team of 100+ employees; followed by dedicated customers and partners. My professional life revolves around working in the best interest of the stakeholders of my company. But I have a personal life as well – a beautiful family, a passion for cycling, and other activities that I perform daily to help me grow as an individual.
As a mentor and certified speaker in TiE – a non-profit organization for entrepreneurs and IAMCP – World's largest community of Microsoft channel partners, I often come across this question – How do you spend your day as a CEO? To break it down – how I manage my day and strike a balance between my professional and personal life.
One day, when I was surfing the internet, I came across an article by HBR (Harvard Business Review) that talked about a survey of 1000 CEOs and how they spend their day. I was surprised to know that – about one-quarter of CEOs' days are spent alone (on-average); another 10% is spent on personal matters; 8% is spent traveling, and the remainder (56%) is spent with at least one other person. I will share its link at the end of the article for you to have a look.
Typically, CEOs are believed to be working 24/7 – spending most of their time alone thinking about how to grow their companies and meet the high expectations of various stakeholders of the company.
But, for me, I am making a conscious effort that this should not be my truth. To help you get an idea of a day in my life, I've compiled a rundown of my daily routine – what I consider as a day in my life as a tech CEO.
The morning – starting the day right
4:30 am – My day starts at 4:30 am. It can be 4:00 also if I have something important to tackle during the day. I am a morning person. For me, beautiful mornings pave way for a productive day ahead.
The first thing I do after waking up is to have my detox tea. It instantly energizes me. Next, I get ready for cycling. Cycling is a constant part of my daily routine like I shared in my previous blog. You can read that here – Life is at its beautiful best when you have a cycle: Musings by a passionate cyclist.
I believe that morning is the best time to give some exercise to your body. Whether it is a long walk, jogging, yoga, aerobics, or any other physical exercise. Exercising can instantly boost up our serotonin levels – the key element that stabilizes our mind and gives us a sense of happiness. You can choose any exercise that suits you – for me, it is cycling.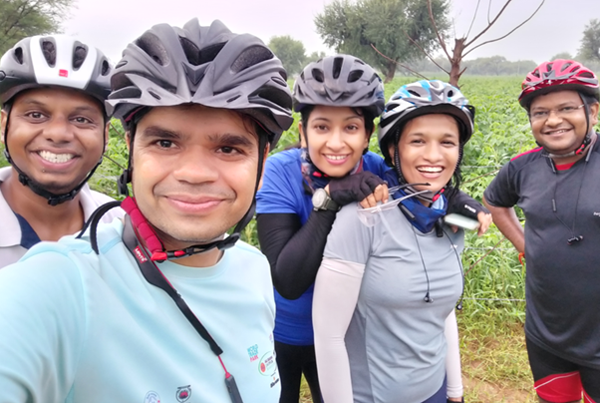 We (me and my cycling buddies) plan the destination a day before and decide a meeting point as well as the distance to be covered. Depending on the distance covered, cycling takes up, on an average, two hours of my day.
These hours also include some chit-chat sessions with Sabari (the COO of ZNet and my dear friend) and team; stopping for our morning chai (tea)/coffee; and listening to some audio books. I shared a list of books I completed during my morning cycle rides. You can check them here.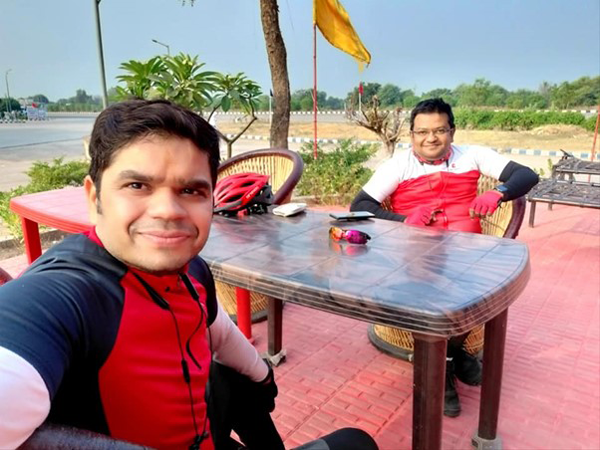 I always stress on the importance of learning. Learning practically has no limit. You can never learn enough. I like listening to leadership strategies, productivity hacks, technology, and life skills. I mostly use LinkedIn Learning and Blinkist app for this.
As an entrepreneur, you should keep abreast of everything new and add things to your knowledge.
"You should be teachable. Be ready to learn new things and have the curiosity of a child."
08:00 am – Post cycling, I reach home by 8 am. I take a quick shower and then eat my breakfast. I make it a point to have breakfast with my family. Even if it's for 15-20 minutes, this time helps us connect. Like they say, 'the family that eats together, stays together'.
I am a propagator of having a powerful morning routine. We all have 24 hours to our disposal, even the world leaders. It depends on us how we make use of these hours. It is important to steal some extra hours from your day, especially if you are a CEO. I do that by getting up early. It allows me to pursue my passion for cycling.
Setting the right morning routine is my mantra to stay mindful and control my day, rather than letting the day control me.
The workday
08:30 am: Once I am done with my morning routine, I head off to work. Due to COVID-19, I work from my home office for now. I reach my work desk by 8:30 or maximum by 09:00 am.
From here, starts my workday.
The first thing I do as soon as I am on my desk is to take out my planner and jot down the most important tasks of the day. Planning is integral if you want to achieve your goals – whether they are your life goals or professional goals.
Writing down your goals on a piece of paper or via any online planner tool – gives a kind of tangibility to them.
In your mind, they might just come and go, and you may miss out on some tasks. When you write them down, you can tackle them easily.
Apart from meeting my daily tasks, being a CEO I also have to spend time on meeting the various stakeholders of the company. This may include review meetings with the sales team, marketing team, or tech team. I mostly participate as an observer. I believe in giving enough freedom and space to my teams so that they can perform their level best.
Post review meetings with different teams, I have an hourly discussion with the leadership team and board members. These meetings are not formal. We sometimes discuss these points over a cup of coffee at the nearest shop.
Apart from these regular tasks, I have a habit of reaching out to our partners and clients over a quick video or audio call. I reserve 15 to 30 minutes a day for this. For me, it is the most productive and efficient way to gather feedback on my company.
It helps me to understand the business more deeply and know the pain points of our clients. After all, at the end of the day, everything boils down to the customer. The feedback I receive from them has a huge impact on my company's future strategies.
As I shared in the beginning of this blog, I am also an active member of TiE and IAMCP. As a certified speaker and mentor, I train budding startups and entrepreneurs. It usually consumes 4-5 hours of my week.
I try to finish my professional commitments by 7 pm.
The evening – winding down
7:30 PM: After winding up my workday, I reach home by 7:30 pm. After freshening up, I join my family for dinner. It is the time of the day which I spend with my kids. I don't bring any gadgets or electronics at the dinner table. I like listening to my kids with full attention. They have a lot to share, trust me.
My family – my wife, Kranti and my children are my biggest support. Being a CEO, I have a lot of responsibilities. And she understands this perfectly. There are days when I get immersed in work and miss out on family time. Though rare, such instances cannot be completely ruled out when you have a company to lead.
Despite this, we steal some moments to spend quality time together. I also cook her favourite meals sometimes (to make up for the lost time). I go to bed by 9:30 pm. To be an early bird, you must go to bed on time. For a peaceful sleep, this is the time when I recall all the happy memories from my childhood or the best moments I spent with my colleagues, friends, and family, during the day.
Gratitude to the almighty is a part of both my morning and night routine.
During any typical day, I also have the habit of noting my achievements – what I achieved yesterday, what I achieved today, and what I plan to achieve tomorrow.
Achievements are what keeps you going in life. Even if it is a small one. A call from a client sharing how ZNet helped them solve a problem or improve profits, is an achievement for me. When my son comes to me and shares his day or things that are troubling him – the trust he has on me is also an achievement.
Weekends
Weekends are something which we all look forward to. It is the time to recharge your energies, pick up a weekend activity, or invest time in learning a new thing. At weekends, mostly on Saturdays, I start my day a bit early. It may sound strange, but for an enthusiastic person like me, weekends are no excuse for staying in bed for longer hours. I wake up at 4:00 am and plan for longer cycling rides. I also participate in various cycling challenges.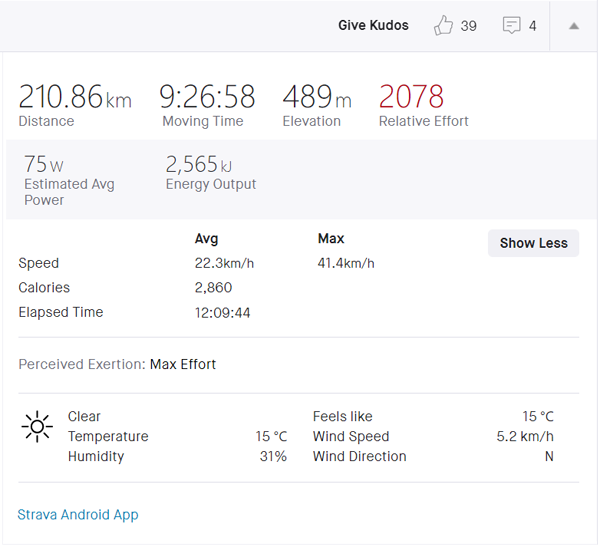 Recently, I completed the Pinkcity trail challenge. The kind of adrenaline rush you experience by being a part of such challenges, cannot be explained in words.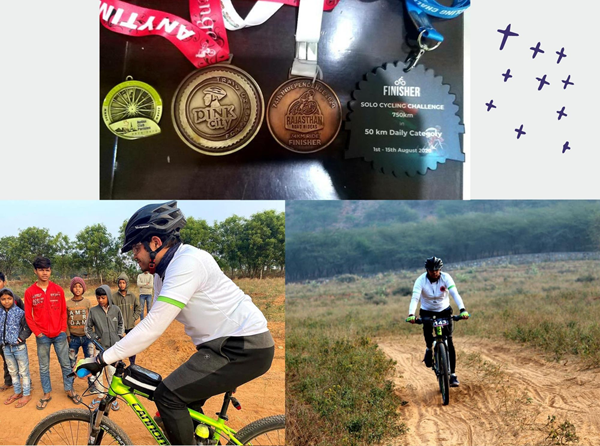 Other time, I plan some outing with my family and run a few errands too. I look forward to spending more time with my family. No matter how successful you are in the business world, if you can't spend time with your loved times, everything is a waste. Returning home to the smiling faces of my kids and wife takes away all my worries.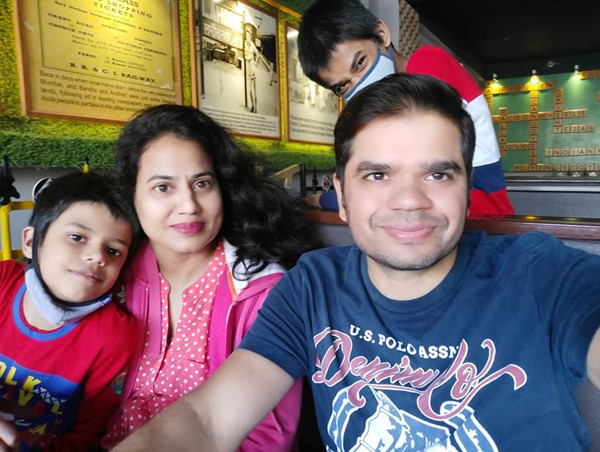 Before entering the new week, I create a weekly plan. It helps me have a clear vision of – how my week would look like? If it's the last weekend of the month, I also make a monthly plan – for a broader view of the month. It may sound tiring but planning works for me. Since the start of my career, planning has helped me reach my goals faster. Most importantly, it helps me move in the right direction.
If you're a budding entrepreneur or a CEO, I hope that you can take one or two tips from my daily routine. I would also love to know how you spend your day or do something that leads you to achieve better results.
HBR article link: https://hbr.org/2017/10/a-survey-of-how-1000-ceos-spend-their-day-reveals-what-makes-leaders-successful