What is the first thought that comes to your mind when you think of the term Chief Executive Officer (CEO)?
A CEO is an ordinary person who chooses to act in an extraordinary manner when situation presents itself. As Elon Musk, Co-founder and CEO, Tesla, said, "I think it is possible for ordinary people to choose to be extraordinary."
For me, a CEO is a visionary – a hard worker dedicated towards the success of the organization. He/she is the flag-bearer, and all eyes look up to him/her for direction.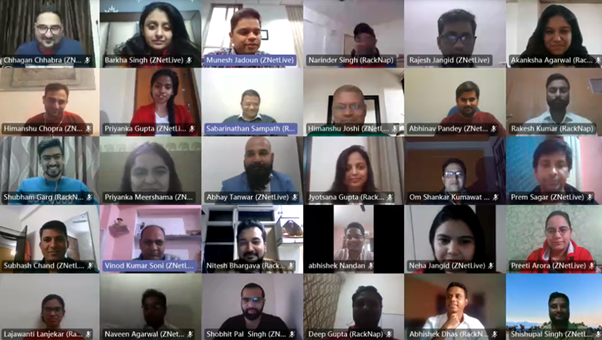 A screenshot of Town Hall with my team
Many think that CEOs have one track agenda – to move the organization forward. Yes, it's true if we have to sum up what a CEO does in one line, but a CEO dons many hats from time to time – he/she is actually an amalgamation of many different entities – marketer, salesman, web designer, developer, project manager, support professional, just to name a few.
I have met many different decision makers, CEOs, CXOs during my stint of over two decades as the CEO of ZNet Technologies. This write-up is an attempt to summarize what I found common in almost all of them. So, if you are a person who wishes to be a CXO, this can be a checklist of the qualities you should possess.
Let's delve into the traits of successful CEOs.
1. Authentic and hardworking – actions make dreams come true!
I completely agree with Ginni Rometty, former CEO, IBM, who said once –"Growth and comfort do not coexist."
When an idea takes root in a CEOs head, it's difficult to sit back and relax. We have to have the ball rolling and set things in motion and all this requires hard work.
Elon Musk, PayPal cofounder, SpaceX founder and CEO of Tesla, had said in an interview that entrepreneurs should work twice as hard as everyone else to achieve success.
Jeff Bezos, Amazon CEO, with estimated worth of $188 billion (as on Feb 1, 2021), is famous for hard work. He recently announced that he will step down as Amazon CEO and will become executive chairman.
As mentioned in a Business Insider article: "It's not easy to work here," Bezos said. "But we are working to build something important, something that matters to our customers, something that we can all tell our grandchildren about. "He continued: "Such things aren't meant to be easy. We are incredibly fortunate to have this group of dedicated employees whose sacrifices and passion build Amazon.com."
There are numerous other examples that prove that there's no shortcut to success – work hardest and success will come your way.
2. Flexible and energetic – it's not a 9 to 6 job!
CEOs have a natural, infectious energy that helps them push everyone ahead and the flexibility to navigate through an array of situations with ease. They question the status quo and take risks to expand their organizations' footprints.
"The biggest risk is not taking any risk… In a world that's changing really quickly, the only strategy that is guaranteed to fail is not taking risks." – CEO of Facebook, Mark Zuckerberg.
3. Empathetic – compassion goes a long way!
Empathy means listening to customers and understanding their requirements.
"It's very difficult to design something for someone if you have no empathy." – Stewart Butterfield, CEO & Co-founder, Slack Technologies, Inc.
CEOs have a high sense of perception and empathy, with which they can charm their audience and help adapt their organizations as per different situations.
"Empathy makes you a better innovator. If I look at the most successful products we [at Microsoft] have created, it comes with that ability to meet the unmet, unarticulated needs of customers."— Satya Nadella, Microsoft CEO.
CEOs work on long-term relationship building. They are people's people. Their positive relationships create a network of people who help with word-of-mouth marketing as well.
They are the true leaders and mentors who acknowledge the accomplishments of their staff. They remain highly involved with their team which help them meet the goals of their company.
ZNet sales team at a very successful event
4. Creative – it's intelligence having fun!
CEOs are creative in nature. Times change, tried and tested methods stop working and that's where creativity comes in. CXOs who think outside the box, make their organization to stand out to the customers.
An old survey on CEOs (1500 corporate heads and public sector leaders in 60 nations) by IBM showed that creativity is the most important leadership quality, followed by integrity and global thinking.
CEOs go into the uncharted territory to innovate. They remain ready to try out new technologies and revenue models.
"For me, it matters that we drive technology as an equalizing force, as an enabler for everyone around the world." – Sundar Pichai, CEO, Google and Alphabet.
In order to remain creative, CEOs pursue different recreational activities for which they are passionate about and that helps them maintain the constant energy. Like, my love for cycling takes me places.
Related Reading: Life is at its beautiful best when you have a cycle: Musings by a passionate cyclist
Next, as per me, the most important trait in CEOs is innovation. Creativity is formulating an idea or identifying that something new is possible. But innovating is actually putting that idea in action. For me, they are as different as theory and practical.
5. Innovative – act on the opportunity!
CXOs know that 'change is constant'. Their creativity helps them have new ideas. They are constant learners who are aware of what's trending. They lead so they need to anticipate the future to a certain extent.
"Our industry does not respect tradition – it only respects innovation." – Satya Nadella, Microsoft CEO.
To stay on top of their industry trends, they spend a lot of time reading industry reports, attending industry events and conferences and joining associations. This helps them set a futuristic vision and change their direction accordingly.
Knowing these latest trends help CEOs innovate – develop new business or business model by investing in R&D of new products and/or services.
Here are some industry associations that I am proud of – I am an International Board member of IAMCP (International Association of Microsoft Channel Partners); mentor for young entrepreneurs at TiE (The Indus Entrepreneurs); and ZNet Technologies is a member of various trade associations like NASSCOM (The National Association of Software and Service Companies).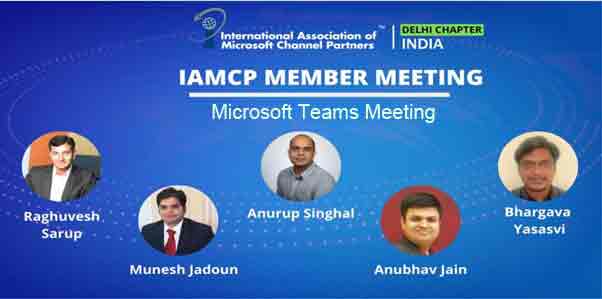 6. Analytical – can't measure it, can't improve it!
This involves not only using data to take insightful decisions, but I have seen that the top decision makers are highly judicious with words. They weigh the situation carefully before speaking. But, at the same time, they never hesitate to put forth their point across when the situation demands it.
"The goal is to turn data into information, and information into insight." – Carly Fiorina, Former CEO of HP
7. Solution oriented – focus on the solution, not the problem!
Successful CEOs look beyond issues and problems and find ways to address the concerns of their customers, partners and employees. They focus on resolving issues for the long-term. They just not solve each and every problem as it comes. They do Root Cause Analysis (RCA) and try to find the solution to resolve the issue at the core level.
8. Resilient – overcome the unexpected!
CEOs are also human beings. Mistakes happen, but a successful CEO learns from them and ensures that they do not happen again. They learn a lesson when they go wrong the first time.
For example, cyberthreats have increased a lot in the past one year and have caused catastrophic business disruption. CEOs of many organizations that got hit, realized that their security was not failproof. The successful CEOs on realizing what they need for future, quickly planned on having effective Cyberprotection solutions, Disaster Recovery and backup in place.
9. Macro managers – it's only the results that matter!
CEOs understand the pulse of the organization. They understand the high- level details and how everything fits in the bigger picture, but they are not involved in managing everything at a granular level. They keep themselves free to focus on the primary duty of meeting the organization goals and increasing the revenues.
Most CEOs maintain a highly trained team of managers who are fully capable of running the organization on a day-to-day basis.
10. Optimistic – life is happy and meaningful!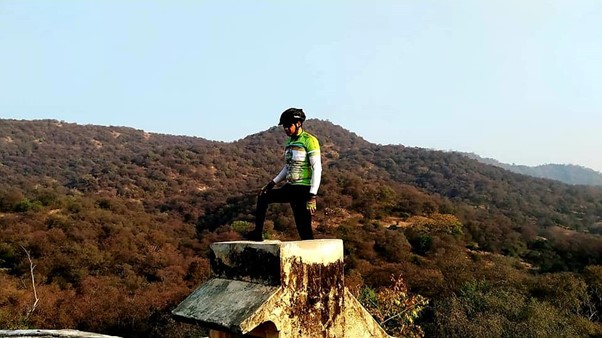 CEOs are optimistic about overall life. They take risks and are upbeat about different business prospects.
As per a study by Georgetown University's McDonough School of Business– The Bright Side of Managerial Over-optimism, "Being overly optimistic and overconfident can actually­ buoy profits and market value — and leave the CEO standing tall."
Hilary and co-authors of this report explained it beautifully.
Over-optimism is "essentially the perception that you will get lucky and that good things will happen to you," Hilary explained. "Overconfidence is putting too much weight on things that you think you control."
A well-calibrated CEO expects an end result of 5 and gets a 5. But an over optimistic CEO expects to get 7, instead of 5. He works harder and gets 6. It's less than what he hoped for but better than what he would have got had he been not over-optimistic.
11. Pragmatic – roll up your sleeves and get it done!
CEOs are highly practical thinkers. They focus on goal, task and 'how do we get this done'. They see the complete picture, along with end results.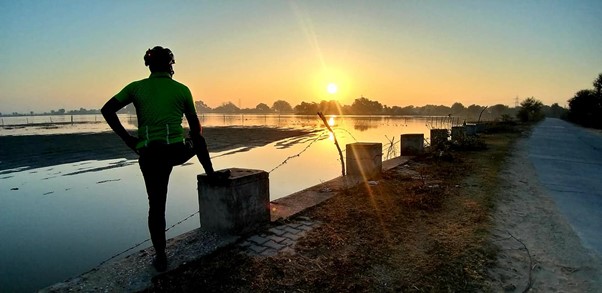 They are quite certain about their priorities. In the end, I would like to conclude with a quote by Michael Dell, CEO of Dell Technologies:
"You don't have to be a genius or a visionary or even a college graduate to be successful. You just need a framework and a dream."
There are the top qualities that I have seen in many successful CEOs. What do you think of this list? Let me know your thoughts in the comments section.